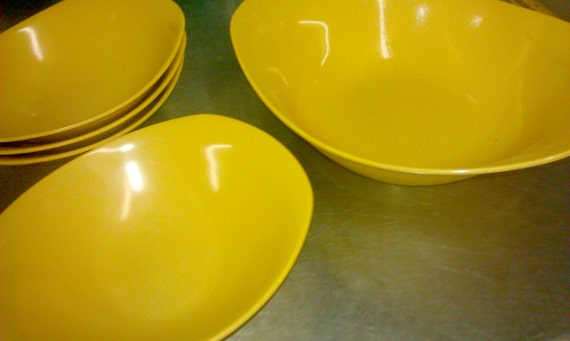 Melmac bowls by Oneida.
I've been talking about doing a melmac book for twenty years. I've been collecting melmac just as long. Over the years I've talked to and met a lot of great people who share a common love for plastics. I figured why not compile all that information in one place?
And so now, I bring to you, the long awaited site that compiles all free information from the web in one place, a digital Melmac Encyclopedia if you will. It will be a comprehensive collection of links to help you learn more about your favorite melamine and melmac of yesterday!
I hope you will share and enjoy it.